Activities
August 28th-31st 2019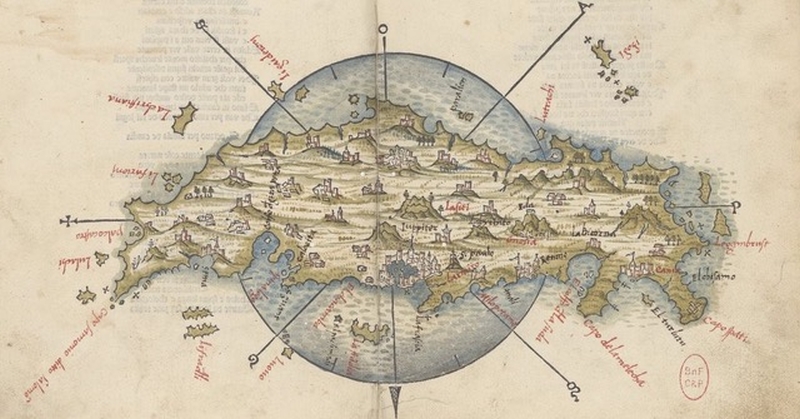 Horizonte - eine Linie und ihre Bewegung in Kunst, Geschichte und Literatur. Eine Konferenz der Augusta Raurica organisiert von Lucas Burkart und Beate Fricke
Der Horizont ist keine Konstante, sondern ständigen Verschiebungen unterworfen. Hier berühren sich sichtbare Welt und imaginäre Realität, wodurch sie immer neu konstituiert werden. Neue Regionen werden entdeckt, neue Experimente erweitern das Wissen über bisher unbekannte Welten, neue Formen der Vernetzung (re)konfigurieren den Lebensraum in jeder Gegenwart.
Die Konferenz untersucht die historischen Bedeutungen und Funktionen des Horizonts in den visuellen und intellektuellen Kulturen von der Antike bis in die Moderne. Wie definieren sich historische Kulturen über das, was jenseits des Horizonts liegt? Welche Relevanz kommt in einer global vernetzten Welt dem zu, was jenseits der sich verändernden Horizonte liegt? Die Frage nach den Folgen sich verschiebender Wahrnehmungshorizonte soll im Rahmen dieser Tagung eine Vielfalt von Objekten, kulturellen Praktiken und epistemologischen Kategorien verbinden.
Eine der Grundfragen dabei wird sein, ob sich ein modernes Verständnis von Repräsentation auch als Konsequenz der Dynamik an der Grenzlinie des Horizonts verstehen lässt? Erzeugt der Akt des In-Bewegung-Setzens und Überschreitens kulturelle Stabilitäten?
Horizons: A Line and its Movement in Art, History, and Literature - an International Conference at the Augusta Raurica in Basel, organised by Beate Fricke together with Lucas Burkart
The horizon divides the earth from the sky. It is the line that dictates our spatial understandings and defines our view of the discernable world. At the same time, the horizon marks the transition to the realm of the imaginary or the world of the transcendental. Though often interpreted as a fixed border, the line of the horizon also always changes. Depending on place, time, knowledge, and culture, such borders have been drawn differently, opened up or redefined. The horizon is, in other words, not a fixed constant, but rather subject to constant shifts; the visible world and imaginary reality meet, constituting always something new. In each area, new regions are conquered, new experiments are broadening the knowledge of invisible worlds, and new forms of networks are (re-)configuring the lived environment.
This conference on horizons will examine the historical meanings and functions of horizons in visual and intellectual cultures from antiquity to the modern. Taking a closer look at horizons and their shifts allows us to understand how people have and continue to apprehend the relationship between the visible world and the invisible dimension of the cosmos. How do cultures define what lies beyond the horizon? In a globally networked world, what relevance comes to the changing horizon? One of the fundamental questions will be whether modern understandings of representation can be understood as a result of the dynamic at the borderline of the horizon? Does the act of setting into motion and transgressing create cultural stabilities?
In this conference, considering shifting horizons of perception will link a wide variety of objects, cultural practices, and epistemological categories. The six sections will be: The Space of Images (Bildraum) and the Horizon, The Horizon and Imagination in Literature, Global Spaces, Cartography and Ordering of the World, Narration and Historiography, as well as Representation of Knowledge. Participants in Art History, Literary Studies, History and the History of Knowledge are encouraged to participate, with topics ranging from antiquity to the present.
Landgut Castelen, CH-4302 Augst
Programm

(PDF, 3.4 MB)
September 18th-21st 2019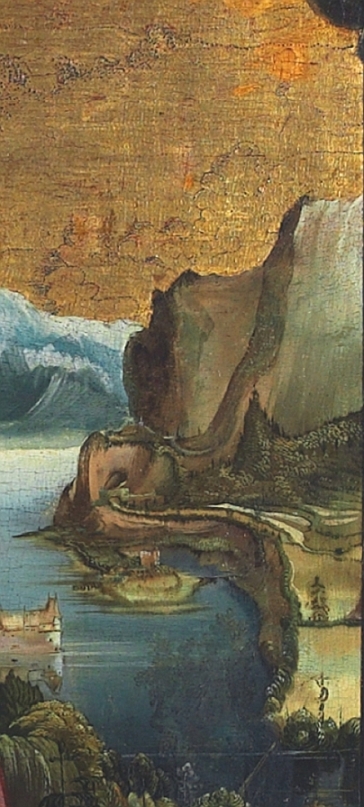 Forum Medieval Art History: Peaks - Passagen - Ponti - in Bern organised by the Deutscher Verein für Kunstwissenschaft, Institut für Kunstgeschichte der Universität Bern mit Abegg-Stiftung, Historisches Museum Bern & Burgerbibliothek Bern)

Bild: Niklaus Manuel, Begegnung von Joachim und Anna an der Goldenen Pforte (linke Innenseite), 1515, Detail, Kunstmuseum Bern
Bern – looking out to peaks Eiger, Mönch, and Jungfrau, situated at the border to the Romandy, and having a long-standing tradition in bridge-building – embodies certain notions of translations, entanglements, and interactions. The conference will highlight such themes, focusing on forms and means of exchange, infrastructure, political and religious relationships, and the concrete reflections of these connections through objects. Methodological challenges will also be paramount, such as questioning how to write a history of encounters between artists, artworks, materials, and traditions.
Many mountain regions, and especially the Alps, have a long history as sites of transfers and interferences. Today, mountains and glaciers are the locations revealing most rapidly the consequences of climate change. They raise our awareness of similar changes in the past. Mountain regions were and are traversed by several ecological networks, connecting cities, regions, and countries, as well as different cultures, languages, and artistic traditions. Mountains, with their difficult passages and bridges, structured the ways through which materials and people were in touch. Bridges were strategic targets in conduct of war, evidence of applied knowledge, expression of civic representation, and custom points—both blockades and gates to the world.
Peaks in the historiography of Art History mark moments of radical change within artistic developments, the pinnacles of artistic careers, and high moments in the encounters of different traditions. Since the unfinished project of Walter Benjamin, who obtained his PhD in Bern, the passage has also been introduced as a figure of thought in historiography. The passage describes historical layers as spatial constellations, in which works of art, everyday culture, religious ideas, definitions of periods and theories of history encounter.